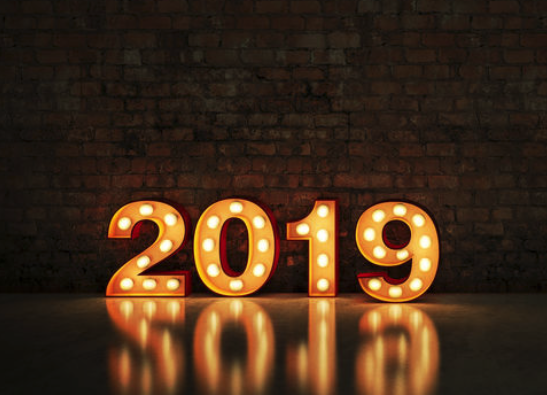 What a year it's been.
We would like to finish this year off with a look back at what made 2019 one to remember. We've embraced new platforms, technologies and media. We've talked more, shared more and learnt more as a result. 
Helping employees remain or return to work is at the heart of what we do and why we get out of bed in the morning. We can't share all the feedback we've had, but here is a couple we can.  
"Amazing support throughout my illness and getting back to work."
"I wanted to take the time to show some thanks and recognition for the incredible level of support and advice I have received. This is something that I wish all Cancer patients received as I hadn't had this level of care until working with W2W."
In addition to our patient feedback, we asked each member of the team for their highlight. There wasn't a clear favourite, what was clear was that we've had lots of small wins throughout the year. We're proud to be a group of people that are making a difference in an industry set out to help others. 
1. Working with others 
Both of our Directors, Nic and Julie, work outside of W2W in organisations that look to inform and develop the healthcare industry. This summer Julie became a trustee member at the VRA. The VRA is a leader in the professional delivery of effective vocational rehabilitation. Nic, who is already a member of ACPOHE, got voted onto the IFPTOHE committee at the WCPT conference in Geneva. Nic will work with industry leaders globally to bring back examples of good practice that we can adopt in the UK. Very proud of them both! 
2. Sharing is caring 
We've been invited to speak at many high profile events in the last 12 months. Some highlights include; 
Our Cancer Work Support service being featured at NCRI
Our functional restoration service showcased at Health and Wellbeing at work
Nic chairing a panel at the CSP and being on a select panel at Health & Safety North event in Manchester
Julie being a guest speaker at UK Kidney Week and at the expert forum on mental health hosted by Swiss Re
3. Doing a great job 
We don't do the work to win awards, but it's nice to know that the work our team does is considered award-winning. We've won a VRA award, were finalists in the Cover Care Awards and highly commended at the Insurance Post and Anthony Nolan Awards. 
And, finally
You can see it's been a pretty busy year at W2W HQ. We want to say how proud we are of everything our hard-working team does and feel it is apt to finish on a quote from one of our case managers. 
" The service we offer is outstanding, is helping people, not only to achieve a successful return to Work but to improve their general wellbeing, mood and lifestyle!" 
Thank you for making 2019 a year we'll never forget. ​