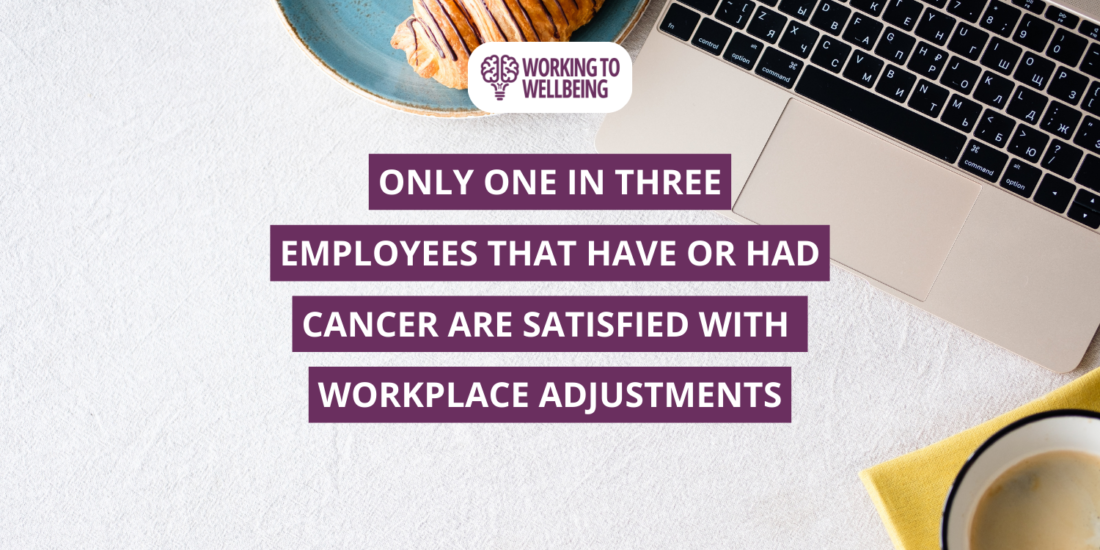 Only One in Three Employees with Cancer Satisfied with Workplace Adjustments
In September of 2023, research was conducted for Working To Wellbeing among 566 line managers in the UK and 112 people who have, or have had, cancer in the workplace by Opinium Research.
This research was conducted in the interest in finding if employees with cancer in the workplace have been satisfied with the adjustments made to allow them to return to work. Some of the statistics found as part of the research include:
Working To Wellbeing's Cancer Support Service focuses on physical, cognitive, psychological and emotional components of cancer; 3 in 4 people it works with successfully sustained, or returned to, work.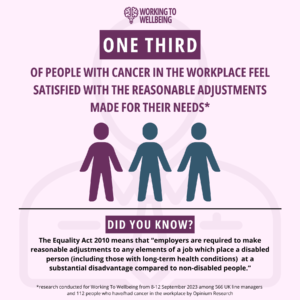 Working To Wellbeing Managing Director, and chartered health psychologist, Dr Julie Denning said: " In our (Working To Wellbeing's) decade long experience as a back-to-work rehabilitation specialist, we've found that many people with cancer want and need to be in work. Our study has shown though that still only one in three have felt satisfied that they received reasonable adjustments to their job to manage their health, with few feeling satisfied with the level of workplace modifications, flexible working and coaching offered too."
---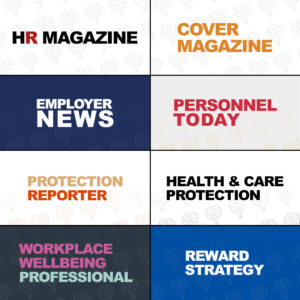 We'd like to thank all of the journalists and platforms that have shared any information from our research. The full list of coverage can be found below with links to the articles and links to the writers LinkedIn.
Working To Wellbeing (W2W) provides consultancy and intervention for health and wellbeing at work. We provide wellbeing and rehabilitation services, supporting employees with physical health, mental health and long term conditions, the 3 key causes of presenteeism and absence. We join the dots between the physical and mental health issues that cause and perpetuate poor health. Our specialist clinicians are highly trained to provide a truly integrated service that results in health behaviour change and optimum work capability.