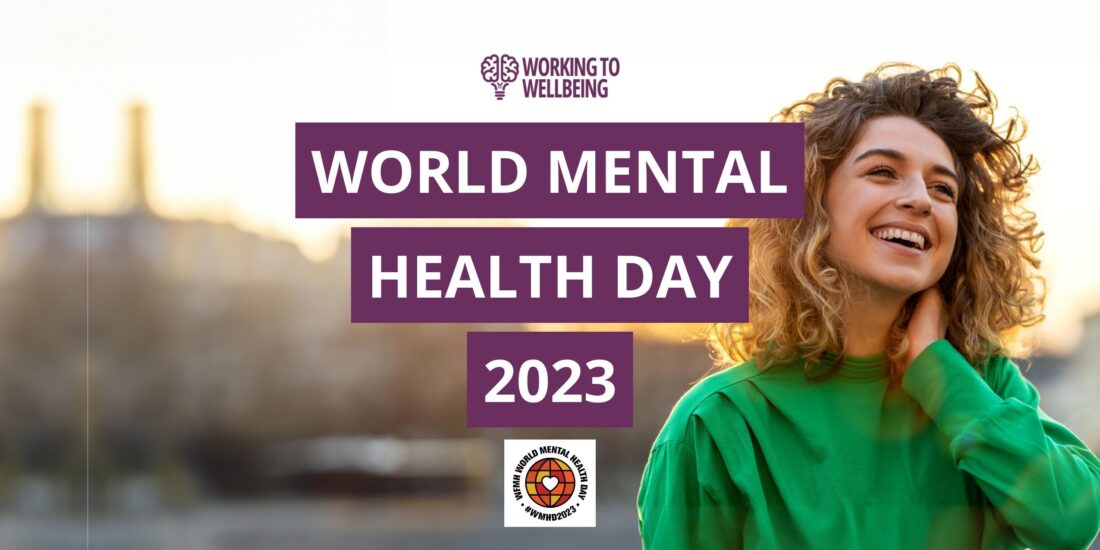 World Mental Health Day 2023
This Tuesday, 10th October is World Mental Health Day, a day to raise awareness of mental health. This year's theme is 'mental health is a universal human right.'  In recent times, indeed pre-pandemic, employers have been taking up the mantle of raising awareness and have been putting mental health firmly on their wellbeing agenda.   This is good news.  However, not such good news is that mental ill health is still on the rise particularly in younger generations; those between 18-24 seem to be most affected (One in five young adults experiencing severe distress in England | UCL News – UCL – University College London).  In addition, there are large numbers of people falling out of work due to mental ill health, often related to physical health challenges. ONS data shows that "the number of people economically inactive because of long-term sickness has risen to over 2.5 million people, an increase of over 400,000 since the start of the coronavirus (COVID-19) pandemic" in 2020.
Given that another human universal right is the "right to work, to free choice of employment, to just and favourable conditions of work and to protection against unemployment." (UN, 2023), we need to think about how far our mental health and wellbeing interventions are actually going to
1) improve mental health
2) enable people to remain at work whilst managing their symptoms. 
One way of delivering on this is to ensure that employer positioned mental health services are work focused.  At W2W, for example, our Cognitive Behavioural Therapists have 'work' knitted into their skill set and they support the employee to explore the relationship between their symptoms and work as part of helping them with their return to work journey. 
So:  mental health is a right.  Work is a right.  Let's ensure that the two are meaningfully and efficaciously joined for organisations and their employees to thrive.
Working To Wellbeing (W2W) provides consultancy and intervention for health and wellbeing at work. We provide wellbeing and rehabilitation services, supporting employees with physical health, mental health and long term conditions, the 3 key causes of presenteeism and absence. We join the dots between the physical and mental health issues that cause and perpetuate poor health. Our specialist clinicians are highly trained to provide a truly integrated service that results in health behaviour change and optimum work capability.