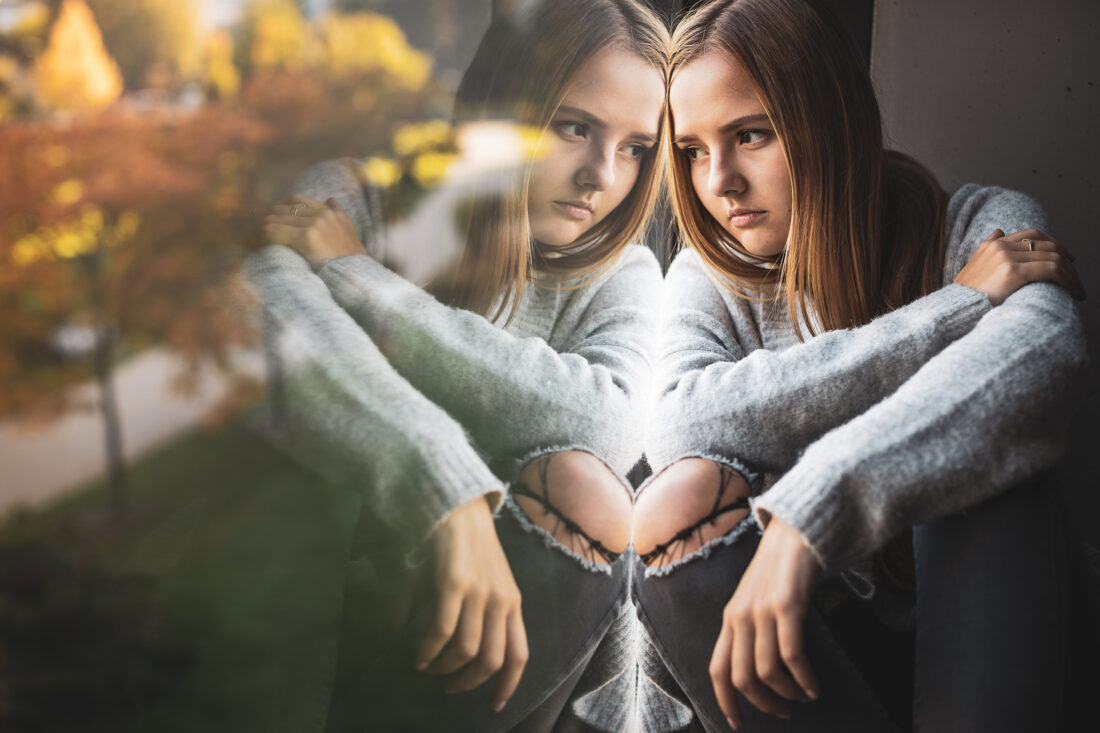 Putting Anxiety Awareness into Action   
This Mental Health Awareness Week, the Mental Health Foundation, is putting a focus on anxiety. Anxiety is a very normal emotion that everyone experiences. It can range from mild worries and concerns to mental ill health.  We all need a bit of anxiety to trigger us into action and give us some 'get up and go'.  This is known as 'Eustress'.  However, too much anxiety or stress can start to have a negative impact on us.  If we experience prolonged stress then our bodies can become burnt out and our anxiety can spiral out of control and become a mental health problem.   It is important for people to be aware and understand this continuum of emotion and that not all anxiety experienced is because someone has a mental illness.  This differentiation is key in helping people to access the support they need when they need it.  
A big cause of anxiety for people at the moment is money.  As we all know, there is cost of living crisis in the UK. According to the Office for National Statistics, "prices for consumer goods rose at the fastest rate in four decades in the year to October 2022."  Research shows that there is a strong relationship between mental health and financial worry. In the Mental Health Foundations recent research they identified that "The cost-of-living crisis was clearly top of mind; the most commonly reported cause of anxiety in our research was being able to afford to pay bills. Those aged 35 to 64 years old were most anxious about finances." 
The cost-of-living crisis is also affecting businesses with 41% of businesses reporting a rise in the cost for goods and services in December 2022. 26% of businesses are expecting costs to rise further and furthermore, one in five businesses reported that their main concern is the rise in energy prices. (Office for National Statistics, Cost of Living insight: Business 2022) 
This means absence from work is a concern for both employees and businesses. With 28% of all sickness absence days in the UK being attributed to mental health conditions and mental health related costs to employers "found to be at £45 billion for private sector businesses and £10 billion for public sector" between September 2020 and August 2021 (Deloitte 2022), it is important that businesses begin to invest in measures to support employee's mental health.  Working To Wellbeing Clinical Health Coach Alyssa Russo, recently wrote about "quiet quitting" in her post "Cognitive fatigue and working 'Well': How to contend with burnout and retain talent, which can be read here. 
Deloitte found that on average, for every £1 invested into measures to tackle mental health problems, there was a return on investment of around £5.30. Not only does this investment reduce absence but can also reduce the likelihood of an employee quitting their job as seen in the following infographic from Deloitte:


Line managers are a key factor in ensuring the success of any such organisational wellbeing measures.  However, recent research carried out by Working To Wellbeing which looked at line managers and their ability to support employee's wellbeing, found that around one in four line managers do not feel that they have received sufficient training from their employer to best support wellbeing. This reduces to one in five line managers aged 55 and older.  This is something that organisations need to take into consideration and ensure that relevant training is in place to support their line managers to deliver on wellbeing strategy. To read more about W2W's research into line managers, visit our news page where coverage of the research has been shared by many outlets under the 'Press' tab. 
So, given that we all experience anxiety but not all of us experience mental ill health, that anxiety and financial difficulties are closely linked and that organisational measures can help to improve wellbeing, what are you and your organisation doing this week (and every week beyond) to ensure your staff and business are well? 
At Working To Wellbeing, we offer a Line Manager Assistance Programme that offers various tools for managers within businesses to support their employees with their health and wellbeing. These tools include: 
Bitesize Wellbeing
Our interactive wellbeing sessions to help bridge the intention-behaviour gap. Led by clinicians, our sessions cover topics such as mindfulness, sleep, emotions, activity snacking, energy-boosting, back care at work, and breathing. 
Line Manager Helpline
Our helpline offers trustworthy and expert from our clinical health coaches where they can answer queries on developing return to work plans, talking with staff about their health requirements, as well as supporting them with their own worries and anxieties. 
Line Manager Training
Our line manager training helps line managers to understand what a long term condition is and it's impact on productivity at work as well as how to support somebody with a long term condition with remaining at, or returning to, work. 
To find out more about our Line Manager assistance programme, visit the LMAP page on our website. 
References: 
Deloitte (2022) Mental health and employers. The case for investment pandemic and beyond. Available at: https://www2.deloitte.com/content/dam/Deloitte/uk/Documents/consultancy/deloitte-uk-mental-health-report-2022.pdf  
Office for National Statistics (2022) Cost of living insights: Business Available at: https://www.ons.gov.uk/economy/inflationandpriceindices/articles/costoflivinginsights/business