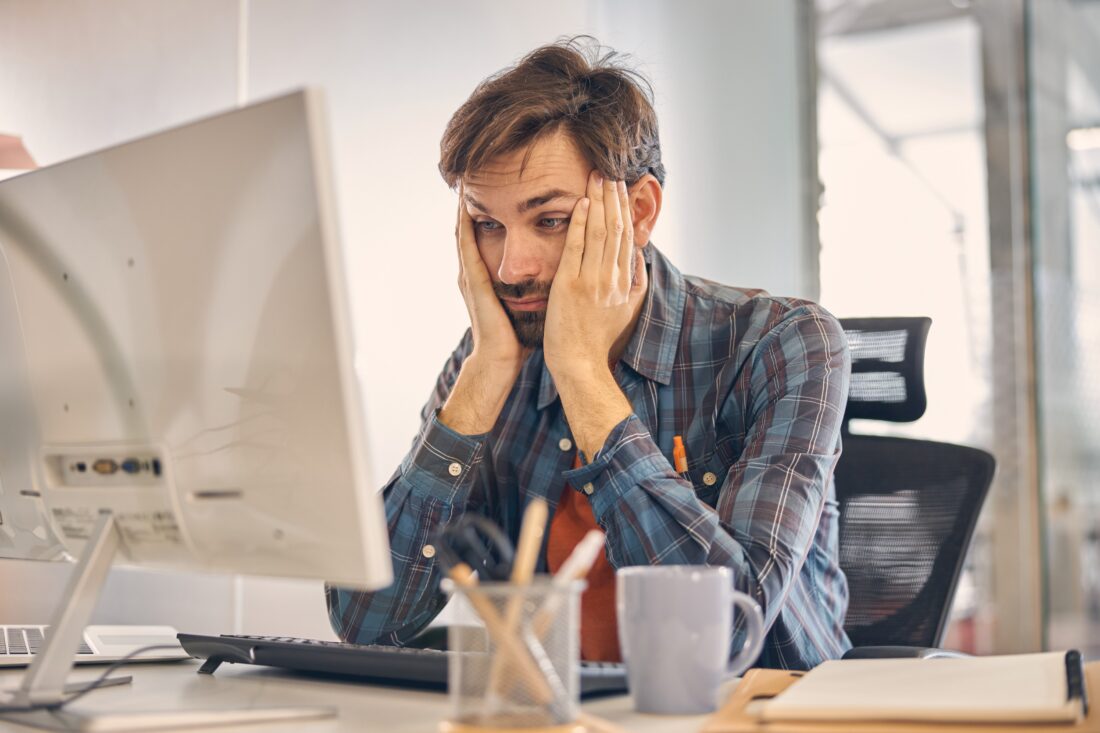 Cognitive fatigue and working 'well': How to contend with burnout and retain talent
By Alyssa Russo
When your inbox is overflowing, your phone is ringing incessantly and you're already five minutes late for a scheduled meeting, therefore you'll NEVER be able to finish the project that was due last week… well, as an employee, you may just be having a bad day in the office.  
Most of us will have experienced a day like this in our working lives. However, prolonged and consistent work stress can contribute to cognitive fatigue and consequent burnout.  
Burnout is a term that has been around for decades, having myriad symptoms: brain fog, lack of motivation, irritability and insomnia, to name a few. It's a specific type of workplace stress comprised of physical and emotional exhaustion, resulting in reduced achievement and lack of self-identity. The causes of employee burnout include disproportionate work/life balance, unclear job expectations, unsettled workplace dynamics, reduced resources, and a lack of control over workload or assignments. This leads to a pervasive type of cognitive fatigue that jeopardises job security and viability.  
According to the Health and Safety Executive (HSE), cognitive fatigue in the workplace is a decline in mental performance that results from overexertion or excessive workload demands – the aforementioned 'brain fog'. Indeed, our brain is a muscle, and thinking hard for prolonged periods causes chemical changes in the brain that present behaviourally as fatigue. Think of this as our neurons doing interminable dumbbell reps as we slog through a complex task for hours on end. Surely, they would soon need a sit-down. What happens when they don't get the rest they require? (See burnout above.) 
One of the newer manifestations of cognitive fatigue and consequent burnout in the workplace is quiet quitting, or doing the bare minimum at work to prevent termination. The absolute antithesis of going above and beyond, if you like. Another riff on the same burnout-preventing theme? Bare minimum Monday. This is the idea that you ease into your work week by displaying mere token efforts on the first working day of the week. Forget hitting the ground running – instead, you hit the ground… meandering peacefully. 
The phrase 'quiet quitting' may be relatively contemporary, and the phenomenon only exacerbated by the widespread working-from-home instigated by the pandemic, but the idea itself is not new. There have always been varying degrees of conscientiousness in any working environment, and the majority of us will have experienced a colleague 'phoning it in' once or twice. The trend is universal as well, straddling continents: there are claims that the term is derived from the chinese concept of tang ping, translated as 'lying flat', as in 'keeping your head down'. This is due to young Chinese people becoming increasingly disenfranchised in terms of work and life in general.  
Clearly, cognitive fatigue in the workplace has distinct negative consequences. If you are an employer, how can you preemptively address this issue, and, importantly, phase employees back to work in the most supportive and sustainable manner possible? It would be advisable to do so, considering that the Health and Safety Executive's November 2022 report Work-related stress, anxiety or depression statistics in Great Britain reported that 17 million working days were lost due to work-related mental health issues in 2021/22. 
NHS Employers has some suggestions. They are an institution that should know, considering that NHS staff are 50% more likely to experience chronic stress, a known contributor to burnout. They recommend ensuring sufficient staffing levels, upskilling staff to recognise burnout symptoms, speaking openly about mental health in the workplace and encouraging compassionate leadership to support staff adequately.  
Further, the CIPD put out a guide for managers that concurs with the consensus above. To prevent burnout before it occurs, they advocate role-modeling with supportive and empathetic line management, focusing on early intervention via open communication. It also asserts some guiding principles for HR professionals and employers to follow when navigating an effective return to work following an episode of mental ill health/burnout: 
maintaining communication while absent 

 

preparing for a return to work 

 

supporting the employee and manager during the immediate return 

 

supporting the employee and manager on an ongoing basis on return.

 
These are highly beneficial practices that will encourage as seamless a transition back to work as possible. 
What do the clinical guidelines have to say? They generally agree with the recommendations outlined above. The NICE guidelines for mental wellbeing at work, aimed at employers, HR teams and those in senior leadership positions, also posits best practice to support a supportive and inclusive work environment. Its aim is to mitigate the chances of chronic stress, cognitive fatigue and burnout for employees. They champion strategic, organisation-wide approaches to improve worker wellbeing, which include external support, training for managers and active engagement with employees.  
Employers have a lot to chew over in terms of trying to prevent the negative effects of employee cognitive fatigue and occupational burnout.  By implementing some of the suggestions above, they can not only retain their employees and increase the chances that they bring their best work to the table but optimise organisational productivity too.  
Here's to giving a megaphone to the 'quiet quitters' to help them reconsider.
If you're an employer or line manager and need help on how to approach situations where you want to do the best for your staff, we have a selection of line manager support services that can help. All you need to do is get in touch and start a conversation. 
Working To Wellbeing (W2W) provides consultancy and intervention for health and wellbeing at work. We provide wellbeing and rehabilitation services, supporting employees with physical health, mental health and long term conditions, the 3 key causes of presenteeism and absence. We join the dots between the physical and mental health issues that cause and perpetuate poor health. Our specialist clinicians are highly trained to provide a truly integrated service that results in health behaviour change and optimum work capability.