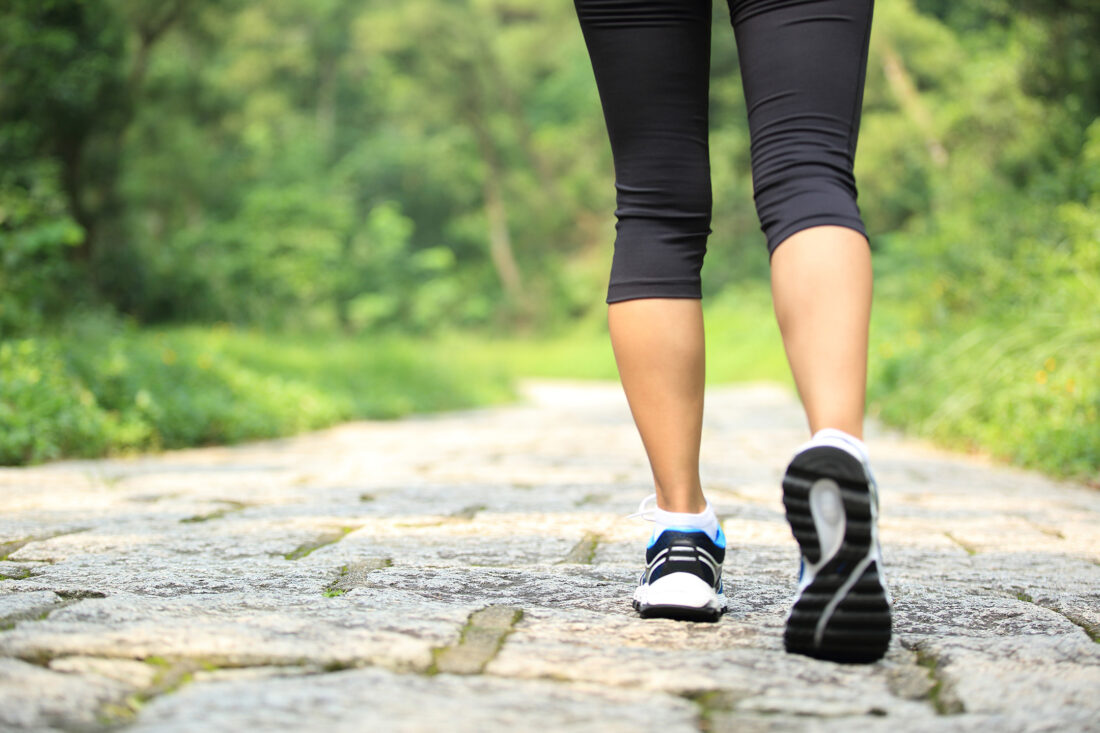 5 Habit Building Tips that I have Learnt from Starting to Run
By Orla Percy – Clinical Health Coach / Occupational Therapist at Working To Wellbeing
I'm Orla! I work as a clinical health coach at W2W. At the time of writing this, I am seven weeks into a running plan that advises you to run three times a week. The goal is to be able to run for 30 minutes after nine weeks. Here are some reflections on building healthy habits from my experience so far:   
1. Have a strong why:
When you open the app, the running plan asks you why you are starting to run, such as improving your stamina or mental health. Having a strong reason for starting a habit will help you to keep going when you face difficulties. It is well known that exercise has physical and mental health benefits. Moving more in daily life reduces your risk of illness, helps you get a better night's sleep, reduces stress and boosts your mood.
I wanted to be more active now that I work from home half of the week to ensure I maintained my level of fitness when going from working in a hospital to working from home. I didn't want a more sedentary lifestyle to impact the amount of energy I had in my day. This 'why' meant that I ran even when the weather was terrible, which is often the case where I live!  
2. 'Gamify' the habit:
I downloaded the NHS couch to 5k app because you can play music or a podcast alongside the running plan telling you when to run or walk. After I completed each run, the app played a big 'well done' animation and put a big tick on your progress page. This gives you an instant sense of achievement like leveling up on a video game. I've transferred this into other areas in my life by colouring in the date on a calendar when I complete the desired habit. The comedian, Jerry Seinfeld, uses the same strategy to ensure that he writes one joke every day.[1] 
3. Challenge your 'all or nothing' thoughts:
Confession: one week, I had family visiting and I only ran twice that week. Shock! Horror! In the past, I might have seen this as a failure of the plan and given up. However, I recognize this now as an 'all-or-nothing' thought. Instead, I gently challenged myself to not give up and complete the third run of that week the next week. Mental flexibility to see the grey areas in life is a strength that will stand you in good stead when you face obstacles and so sustain your habits for the long haul. 
4. Identify as a runner:
At the end of week 6, the running plan said 'you have completed 18 runs, you are now a runner.' This left me with food for thought as I never considered myself a runner. James Clear in his book Atomic Habits claims that the key to building lasting habits is creating a new identity first. The idea is that I will be much more likely to go for a run if I identify as a 'runner.' Makes sense, right?  
5. Get a dog (just kidding!) – habit stacking:
Habit stacking is where you identify a habit and then stack a new behaviour on top of it.  For me, I walk the dog each day so turning three of these walks into runs was an easy next step.  Now, the dog and I get more physical exercise at the same time. Everyone wins! My colleague Julie talks more about habit stacking here: https://www.working2wellbeing.com/the-science-of-cues-stacking-behaviours-and-rewards/   
Following the London Marathon, there will no doubt be lots of people inspired to dust off old running shoes and gym kit. Take it from me, starting new behaviours can be hard (without help), so having something like the Couch To 5k to guide and reward you is a great place to start. My advice would be (as a newly identified runner) to set your goal and have a go. What's the worst that can happen? 
If you're interested in learning more about habit stacking and exercise, you'll be interested to know that W2W provides 'bitesize' wellbeing sessions that cover topics such as sleep, stress, exercise and deep relaxation. All our sessions are delivered by HCPC registered clinicians. Our sessions enable participants to take a break and look after their health with our engaging and practical wellbeing sessions. Click here to find out more.  
References:  
1] https://famouswritingroutines.com/writing-routines/jerry-seinfeld-writing-routine/