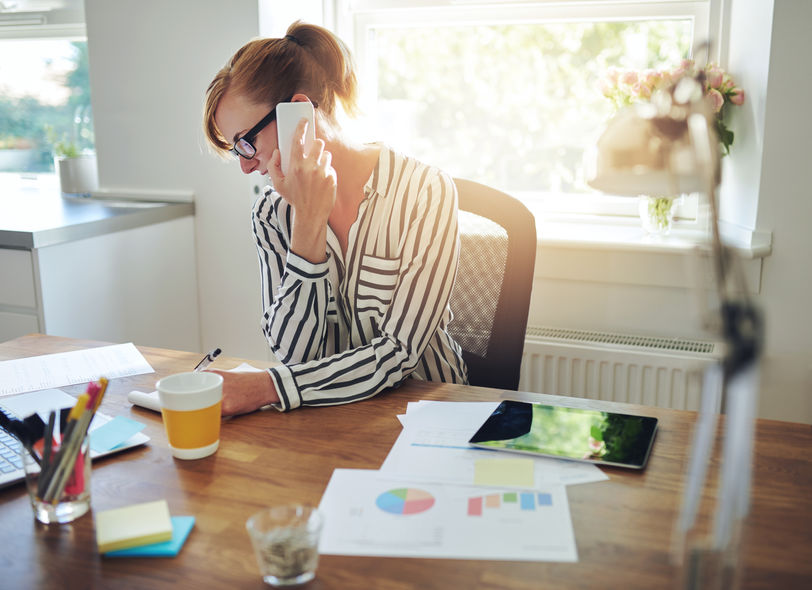 Here to help
Over the last few weeks, everyone's news and social feeds have understandably focussed on Covid-19, Lockdowns and social distancing.
During this challenging time, we've continued to support businesses and their employees. We know that there will be a lot of business owners, HR teams and senior leaders who are worried about their people in these times of uncertainty and unsettling change.
Our previous blog post 'Working from home. Adapting to a new work environment', focused on your employees and addressed some of the practicalities of working from home. This post talks more about how we can support your business and why subjects like employee mental health and managing long term conditions remotely, topics we deal with daily, might be higher up your agenda right now.
We believe there are three things that employers, you, might be most interested in at the moment:
1) Supporting your employees while they transition from office-based working to working from home.
2) Making sure your employees get the most appropriate mental health support. Anxieties are understandably running high, and we want to provide a service for those who need more than self-help but less than CBT. Our health coaching model and clinical expertise perfectly place us to be able to offer such a service.
3) Knowing how to support those who have long term conditions and who have to isolate for 12 weeks. We want to make sure that such employees are self-managing well while at home and working.
A good place to start is the HSE. This link gives you information on how to support homeworkers.
If you need support in putting this into practice or want advice on any of the 3 points above, then we can help. We specialise in designing and delivering Workplace Wellbeing services that support the needs of the business, line managers and employees. We want to help those in need.
To talk more about the above or how we might be able to help your organisation and the people in it, contact us here.
Working To Wellbeing (W2W) provides consultancy and intervention for health and wellbeing at work. We provide wellbeing and rehabilitation services, supporting employees with physical health, mental health and long term conditions, the 3 key causes of presenteeism and absence. We join the dots between the physical and mental health issues that cause and perpetuate poor health.
Our specialist clinicians are highly trained to provide a truly integrated service that results in health behaviour change and optimum work capability.