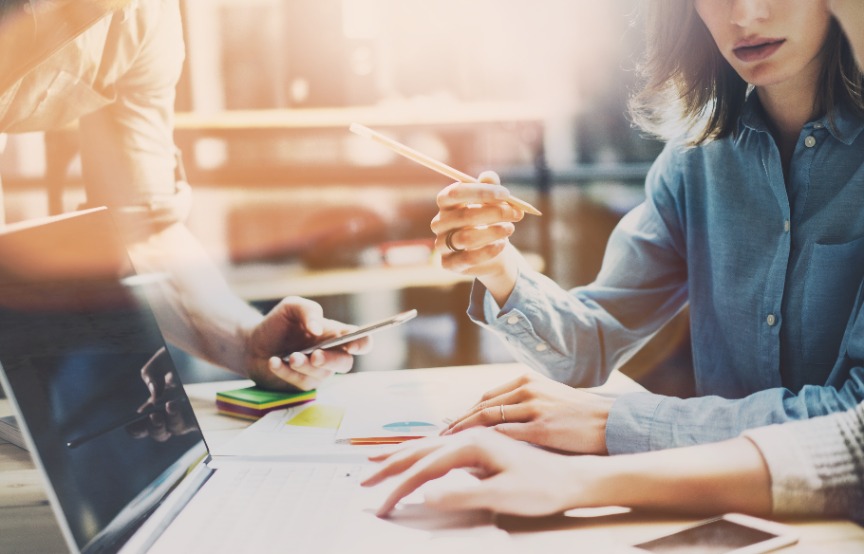 Returning to work after ovarian cancer
By Alyssa Russo – Clinical Health Coach/Occupational Therapist at Working To Wellbeing     
A cancer diagnosis can stop us in our tracks, and March is ovarian cancer awareness month.
Approximately 41,000 women are living with ovarian cancer in the UK, and roughly 7,495 cases were diagnosed in the years 2016-2018. – It is an illness that certainly does not discriminate. As women of various ages and stages of life are contending with it, including many women of working age.
So how does ovarian cancer affect a career, and how do people deal with returning to work when living with ovarian cancer?
After the initial shock of the diagnosis, treatment for ovarian cancer may mean subsequent surgery or chemotherapy. This of course involves taking time out of a busy life and work schedule. Priorities vary substantially and it is essential to set individualised goals that align with a woman's values, plans and aspirations. Living with ovarian cancer may mean myriad things to different people: some women may want to continue working as much as possible if they can, while others may want to put the bulk of their energy behind the treatment process. Information-gathering is crucial, in order to make decisions that work for the individual and their particular set of circumstances.
There are lots of sources of support for people to help with this decision making. For example, Olivia is a streamlined online resource that provides support for people with ovarian cancer, covering everything from education, diagnosis and treatment. It runs the gamut from understanding the potential genetic causes to the role of diet/exercise – not to mention the often-precarious balance of juggling work and family commitments.
When treatment finishes, there are still many issues to consider, especially if a woman is keen to return to the workforce at that juncture. The ovarian cancer charity Ovacome has devised an extremely helpful booklet that details what to expect when returning to work after ovarian cancer treatment and cites various beneficial resources. Not only does this booklet clearly delineate the specifics of the law, it also explains an employer's obligation and duty of care– including the implementation of reasonable adjustments where possible. It advocates open lines of communication between the employee and employer from the earliest point possible, so that people feel secure when speaking about their condition to the degree that they feel comfortable. Despite recent advances in ovarian cancer care and treatment, it remains the deadliest malignancy in women, and employers need to be educated to allow for the enormity that this entails as the recovery process continues, such as robust mental health support, time off for follow-up appointments and flexible working hours.
It is important to remember that life doesn't have to stop following diagnosis. It's possible to get back on track and fulfil your goals. If you or someone you know has been affected by ovarian cancer – or indeed any other type of cancer – and wants practical advice and self-management strategies that will give the best chance of a sustainable return to work, please get in touch. Similarly, if you're an employer or line manager and need help on how to approach situations where you want to do the best for your staff, we have a selection of line manager support services that can help
Working To Wellbeing (W2W) provides consultancy and intervention for health and wellbeing at work. We provide wellbeing and rehabilitation services, supporting employees with physical health, mental health and long term conditions, the 3 key causes of presenteeism and absence. We join the dots between the physical and mental health issues that cause and perpetuate poor health. Our specialist clinicians are highly trained to provide a truly integrated service that results in health behaviour change and optimum work capability.