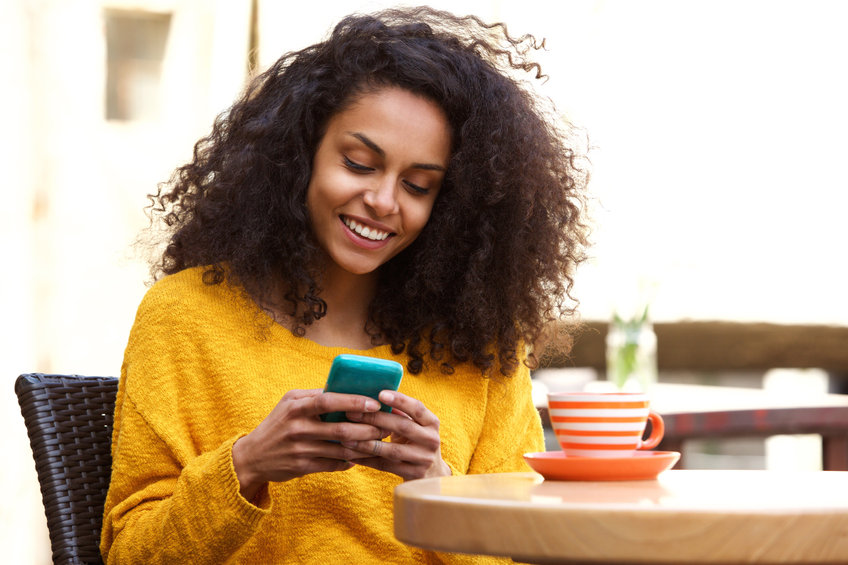 A 'virtual' cuppa is good for your health
By Alyssa Russo – Clinical Health Coach/Occupational Therapist at Working To Wellbeing   
As 2022 dawns and the door to the world remains halfway ajar amid the omicron variant, many of us will find ourselves working from home (WFH) again. Once more, our thoughts are turning to keeping healthy in our home offices.
For context, the team at W2W work remotely from all over the U.K, and it's been like that since we started the business ten years ago. We know that working from home can be productive and enjoyable as long as you prepare yourself for it.
Let's start by talking about our physical health. Have you ever tried standing while you work? If you didn't get one the first or second times around, I'd highly recommend a sit-to-stand desk to allow for maximum flexibility. There is evidence to suggest that not only does standing periodically throughout your day improve heart health, but it can also decrease the risk of back pain. Good ergonomic positioning whilst working is essential in terms of your overall health. But the best thing for our physical health, and the cheapest? Keep moving. Get up regularly, walk around, stretch, take the hound for a walk, walk around your garden, go up and downstairs. Anything to keep your muscles moving and your joints oiled.
Let's turn our attention to our minds. You will probably know by now that creating a tranquil and accommodating workspace is paramount. A view from a window can help daydreaming (yes, it is a good thing for creativity) and mindfulness. As WFH is not a new concept anymore, you'll know it's in your interest to do things like getting dressed for work, eating a balanced lunch and drinking enough fluids to stay hydrated.
However, you might not know that socialisation is key to improving health. Taking the time to virtually connect with your workmates to stave off that feeling of self-isolation is good for you, and there's evidence to prove it.
Stephen Bevan, head of research development at the Institute of Employment Studies, recently wrote a blog post detailing WFH lessons learned from periodic lockdowns. He noticed that employee health could be neglected while WFH and people experienced sleep issues, musculoskeletal pain, and engaged in poor nutritional choices and lacked exercise. He found that these problems were counteracted by virtual socialisation to help people stay connected and reduce social isolation. Hurrah for the virtual cuppa! That virtual cuppa is not only saving the day, but it's also helping your health.
But, employers, take note:
As of the middle of last year, up to 41% of employees experienced a mental health problem due to their working environment, as reported by Dr Rachel Lewis, Director at Affinity Health at Work. The good news is that you can help as Bevan also found that workers who felt well-informed, trusted, encouraged and involved in ongoing decisions had the fewest difficulties adjusting to WFH and reported better mental health outcomes and overall productivity. In addition, a fellow director at Affinity Health Jo Yarker advocates less of a focus on policies and procedures and more of a collaborative and individualised approach to addressing and improving employee mental health.
A supportive line manager is one of the variables that Bevan reports can certainly facilitate successful WFH. Despite many managers not having any formal training to support employees that WFH as the pandemic progressed, compassionate line management is vital to keep the cogs in the home-working machine turning. Research carried out by The CIPD suggests that honesty, clarity, consistency and support are integral line manager characteristics that enable employer wellbeing. Employers, what are you doing to support your line managers to work in this way?
Bevan also found that WFH changed the way work output was generated. There was no decrease in productivity when workers could choose their working time frames in order to work around their daily commitments. This could mean they worked outside of traditional office hours. This could have interesting longer-term ramifications for employers. Indeed, David Oldfield, Chair of the Wellbeing Leadership Team at Business in the Community, sees the pandemic as an opportunity for employees to create new hybrid and home working opportunities so they can tailor their jobs to improve their wellbeing.
Tailoring and flexibility are keywords, we think, for employers and employees. As working hours could stray farther away from the traditional 9-5 model, like this article we feel that encouraging rest breaks and also that socialisation is going to be a necessity. This could be a two-minute loo break/stretch of the legs, a five-minute tea break, a slightly longer walk around the block or a full-on cup of tea with someone. So, go on, get up, put the kettle on, stretch your legs and give your colleague a call. It's good for you!
Working To Wellbeing (W2W) provides consultancy and intervention for health and wellbeing at work. We provide wellbeing and rehabilitation services, supporting employees with physical health, mental health and long term conditions, the 3 key causes of presenteeism and absence. We join the dots between the physical and mental health issues that cause and perpetuate poor health. Our specialist clinicians are highly trained to provide a truly integrated service that results in health behaviour change and optimum work capability.