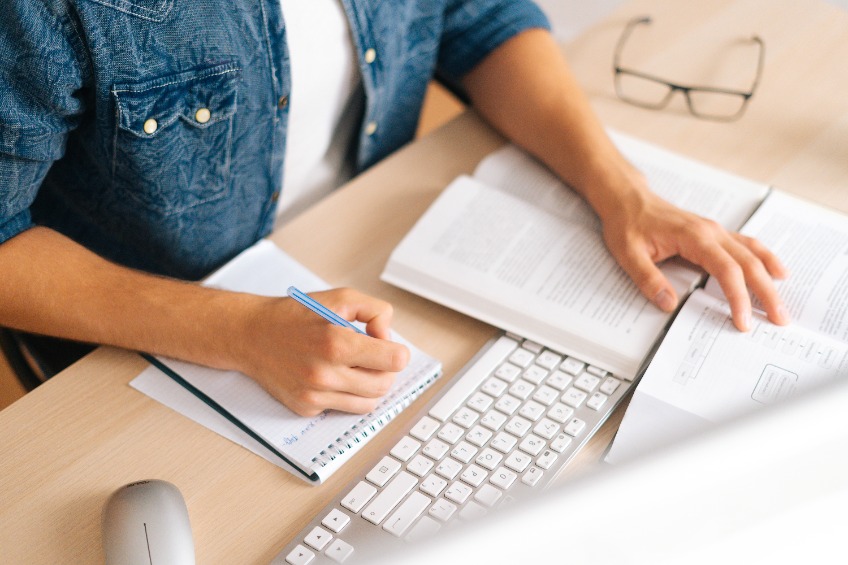 "Lift Up Your Everyday" – Occupational Therapy Week 2022
Every year, the Royal College of Occupational Therapists has a theme for Occupational Therapy (OT) Week. The week is dedicated to those in the industry to shout out about their profession. One of our occupational therapists, Kaylie, has come up with four OT life hacks to "lift up your everyday," the theme of Occupational Therapy Week 2022.
Get comfortable with your keyboard
If using a keyboard at work, consider these simple techniques for more comfort:
Keep your wrists in a neutral position to reduce pressure and discomfort.

Consider a wireless keyboard that offers flexibility with positioning and height.

Gel or memory foam wrist rests can improve comfort for the heel of the palm.

Soft touch keyboards can reduce force when depressing keys.

Remember to regularly have breaks and complete hand, wrist, and shoulder stretches.
These 'hacks' can help reduce the risk of long-term wrist and hand problems such as Carpal Tunnel Syndrome.
The 20-Minute Rule
Research shows, jobs that require someone to be seated for prolonged periods can potentially increase health risks and chronic pain.
The 20-minute rule encourages individuals to get out of their seats and move for just one minute, every twenty minutes.
Set a timer on your phone for 20 minutes

Every 20 minutes stand up and complete an exercise

Exercises can include stretching, walking and muscular exercises such as squats or calf raise.

Each exercise should last for just 1 minute.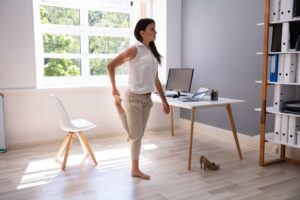 Completing exercises every twenty minutes for a day not only reduces the potential effects of health risks and chronic pain but can also increase productivity.
The Four Ds
The four Ds is a time management tool used for focus and control when there is a lot to be done. The four Ds are
🔴 Do – It's important and urgent.
🟠 Do Later – It's important but not urgent.
🟡 Delegate – It's not important but urgent.
🟢 Delete – It's not important and not urgent.
Use a colour system if this helps you to focus.
Focus on your senses
If you've ever felt anxious at work, focusing on the world around us can help distract you from the stresses you may have.
Try to focus on your 5 senses.
Listen: Begin to notice all of the sounds around you, try not to judge sounds, just notice them.
Smell: Shift your attention to notice the smells of your environment.
See: Observe your surroundings and notice the colours, shapes, and textures.
Taste: You can do this even if you don't have food in your mouth.
Touch: Bring your attention to the sensations of skin contact with your chair, clothing, and feet on the floor.
If you would like more information on how Working To Wellbeing's work support services can support with occupational health and prevent absence or help with a return to work, please contact us.
Working To Wellbeing (W2W) provides consultancy and intervention for health and wellbeing at work. We provide wellbeing and rehabilitation services, supporting employees with physical health, mental health and long term conditions, the 3 key causes of presenteeism and absence. We join the dots between the physical and mental health issues that cause and perpetuate poor health. Our specialist clinicians are highly trained to provide a truly integrated service that results in health behaviour change and optimum work capability.