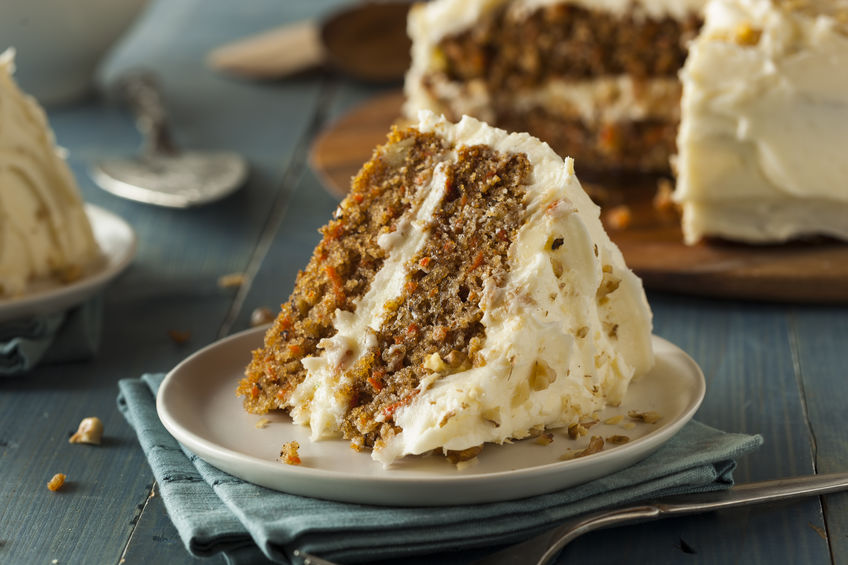 Beating the Cake Culture
Oliver Whiteman, Performance Nutritionist 
Offices, birthdays and cake, lots of cake. There aren't many guarantees in life, but you can always rely on birthdays and consequently, a weekly helping of cake. Now, if you expected this article to be promoting the death of the cake culture, you may be surprised as you read on. Food is fantastic. It has the ability to bring people together, make people happy and simply create excitement. I believe this should be embraced, but we just need to be smart about how. I call this your nutrition mindset.
Working in an office does, unfortunately, result in incredibly sedentary lifestyles. In turn, this essentially results in your daily energy expenditure being a lot lower than you may expect. This, when combined with an over-availability of food, is a recipe for weight gain, an increased risk of diabetes, cardiovascular disease and all-cause mortality. However, with smart changes, you can still enjoy some cake. It comes back to that fabled saying, everything in moderation.
To me, there is no such thing as a food that is bad for you. Not one single serving or portion of food will cause you to gain weight and develop the cardiometabolic disease in one meal. What causes you to gain weight, is an inability to moderate your food intake and to compensate for foods like a slice of cake. Research has found that one-day of overfeeding resulted in no changes in appetite perceptions the following day. What does this mean? You have to make a conscious effort to reduce your calorie intake at some point, or you will slowly be sitting in a state of energy excess.
This can also be phrased as flexible eating. Recognising that you may have overeaten on one day and therefore compensating for this on the following day is an excellent way to establish a balance in your lifestyle.
So how can you beat the cake culture?
Calories in a slice of everyone's favourite birthday cake (Colin the Caterpillar) – 234 calories
Foods you can remove from your daily intake to enjoy your cake or exercise that you can do to offset it:
One glass of wine
214 calories
One packet of crisps (meal deal)
170 calories
One large latte
190 calories
Two tablespoons of peanut butter
188 calories
30-minute walk
100 – 300 calories
By consciously making a smart swap or increasing your activity just slightly, you can enjoy foods like cake while embracing the social rewards also. If you can apply this way of thinking throughout the rest of your week, it may help you to maintain a healthy weight whilst reducing binge-like behaviours.
If you want to hear more about our approach and the work that we do to help people to recover their function after a diagnosis of a long term condition, then please get in touch at w2w.admin@working2wellbeing.com.
Working To Wellbeing (W2W) provides consultancy and intervention for health and wellbeing at work. We provide wellbeing and rehabilitation services, supporting employees with physical health, mental health and long term conditions, the 3 key causes of presenteeism and absence. We join the dots between the physical and mental health issues that cause and perpetuate poor health.
Our specialist clinicians are highly trained to provide a truly integrated service that results in health behaviour change and optimum work capability.
Oliver is an accredited nutritionist with the Sport & Exercise Nutrition Register (SENr). He has an MSc in Sport & Exercise Nutrition and a BSc in Sport & Exercise Science.