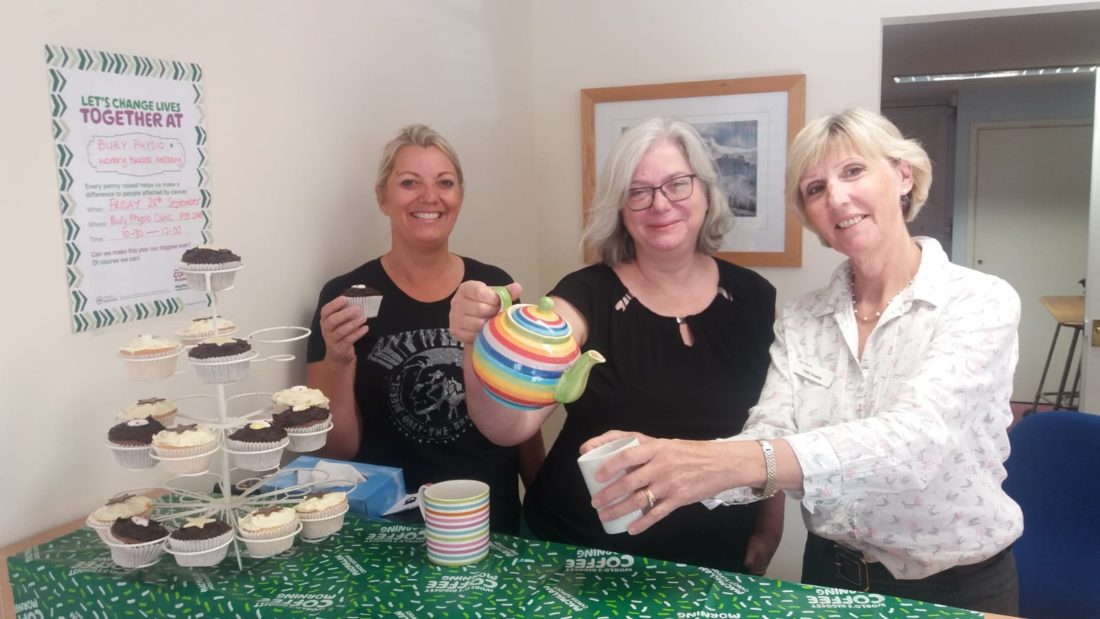 Macmillan Coffee Morning
We are working together with Bury Physio to raise money for Macmillan Cancer Support by holding a coffee morning as part of their "World's Biggest Coffee Morning" fundraiser.  On Friday 28th September 10.30-12.00, Bury Physio Clinic and Working To Wellbeing, are taking part in this event and invite you to come along and enjoy a cuppa and cake for a donation. 
Anna Clayton, lead physio at the clinic said: "Health, wellbeing and cancer support are close to both businesses hearts. Raising money for such a worthy cause is a great way to get involved with the local community and support the fantastic work of the Macmillan nurses. Please come along if you can".
 Working To Wellbeing was set up to support people going back to work following cancer and was so pleased to be involved with this coffee morning. "We are continually using the Macmillan expertise and resources to help and support our patients, and so it is lovely to be able to give something back to the charity.  And what better way than through cake and a chat!" explained W2W Partner, Dr Julie Denning.