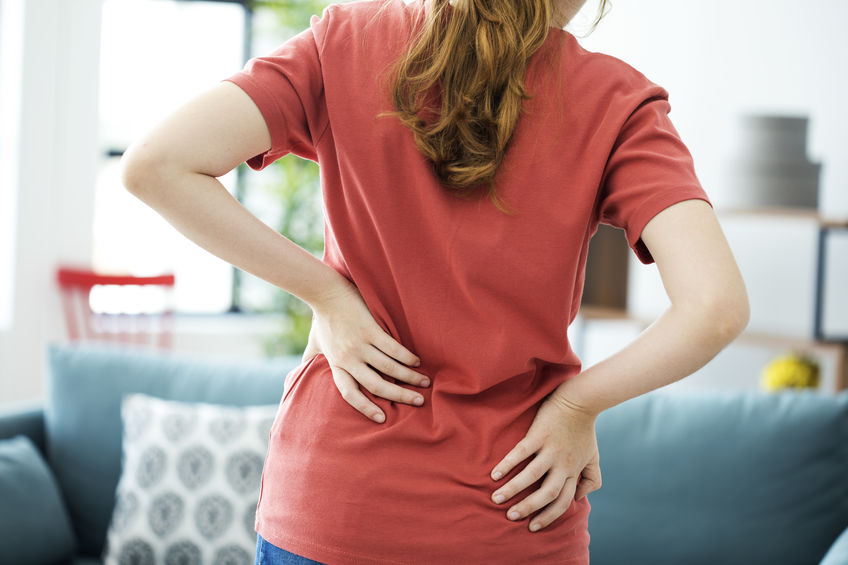 Back Pain Awareness Week
Nicola Hunter, Director at Working To Wellbeing
Back pain is common and affects 80% of adults at some stage during their adult life. Most people recover quickly from the first episode of pain, but many will have a reoccurrence with 2 years. For some back pain becomes a recurrent condition that starts to have a negative impact on life and work.
The Chartered Society of Physiotherapists has come up with some useful Mythbuster Facts about back pain. Please read the full article here for the evidence behind these Mythbusters.
 Back Facts:
There are some key facts that everyone needs to know that will help you to understand back pain better. 
Here we go… 
The spine is one of the strongest parts of the body, and in most cases, simple strains cause no lasting damage.
While X-Rays and MRI scans can detect serious spinal injuries, they do not help where the damage is not serious. If your doctor or therapist cannot exactly locate the source of the pain, this can be a good sign – indicating there is no serious damage to the spine.
Acute back pain generally improves within a few days or weeks, but the niggly aches and pains often last longer. This prolonged pain does not indicate that there is a serious problem.
The most important thing is to get moving as soon as possible. Most people can start getting on with their lives once the acute pain has subsided; resuming normal activities with little or no pain.
It helps to get back to work as soon as possible, even if you have some pain. Your back will usually not get any worse at work than it will at home. If you have a heavy, manual job, then you may need some help or modification to your workload initially. Generally, all that's needed are some simple changes. The longer you stay off work, the more likely you are to develop long-term pain and disability.
Going back to work and your other activities will take your mind off your back problem. This action will aid your recovery by reducing the stress and anxiety, which in turn cause muscle tension.
Your back is designed for movement: the sooner you get moving and return to normal activities, the better you will feel.
Bed rest for more than a day or two is bad for your back and can actually prolong the pain. 
Most back injuries are not serious. There is usually no damage to the bones, discs or nerves in the spine.
Pain that develops a day or two after the accident is good. It means no serious harm has been done.
Acute symptoms usually settle within a few days to a few weeks so that you can get on with your life.
What you do in the early stages is very important. Rest for more than a day or two DOES NOT help and may prolong your pain and disability.
The people who recover fastest from back pain are those who stay active, exercise and get on with their lives despite pain and stiffness.
Permanent damage from a back injury is rare, and the long term outlook is good.
Occasionally pain from a back injury can persist or recur for quite a long time. This still does not mean that it is serious. It can be very frustrating, but the best thing to do is to get on with your life despite the symptoms. This will help the symptoms to subside.
Back pain and resuming activity
To get better faster, you should try to go about your normal daily activities, and if you work, you should return to work as soon as possible.
It often helps to discuss the problem with your manager or supervisor if parts of your job are uncomfortable to do. Offer suggestions to overcome these problems for a few days. You should be able to manage most normal activities quite quickly, usually within a couple of weeks. If not, you MUST call the helpline and request additional help to ensure that you become fully active again.
 Here are some tips that will help you both at home and at work
Sit in a neutral posture. Stand up and walk around for 5 minutes in every hour and STRETCH every 20 minutes. If you work at a computer, make sure that you are in a neutral posture with your mouse close to you.
For jobs that require bending and stooping, stretch backwards to ease the strain every 20 minutes.
For lifting and handling tasks always do a risk assessment. Keep loads that you are lifting and carrying close to your body. If you can, use a trolley rather than carrying for long distances.
Try to adopt a neutral posture to do tasks such as kneeling to fill the washing machine rather than stooping as this will help to keep your whole spine healthy.
It's a good idea to remember good posture for recreational activities too.
If you want to hear more about our approach and the work that we do to help people to recover their function after a diagnosis of a long term condition, then email hello@working2wellbeing.com.
 Working To Wellbeing (W2W) provides consultancy and intervention for health and wellbeing at work. We provide wellbeing and rehabilitation services, supporting employees with physical health, mental health and long term conditions, the three key causes of presenteeism and absence. We join the dots between the physical and mental health issues that cause and perpetuate poor health. Our specialist clinicians are highly trained to provide a truly integrated service that results in health behaviour change and optimum work capability.